A doula is someone who is there continuously and offers compassionate and experienced support. I guide you (and your partner) through all stages of the delivery. Mine presence gives, in addition to trust, a lot of relaxation and peace, so that you feel supported, loved and carried during your birth journey.
Contact us for a no-obligation intake conversation.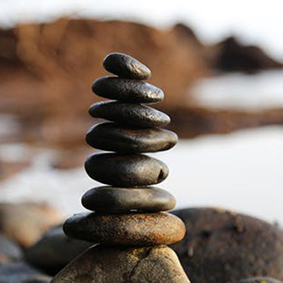 A doula gives you a chance to do it your way and to create an experience according to your own wishes and needs.
The delivery and birth of your baby is one of the most intense and unique events you will ever experience together! It has a huge impact on both the baby and the parents. It is a magical but also a vulnerable time in your life and that is why it is so important to feel cared for, bundled and supported on this special journey.
I guide you and your partner to give birth from your own strength, that you are in control of your birth and that you feel supported in your process. The safer a woman feels and the more she can relax, the greater the chance of a peaceful and pleasant birth.
Whether you want a non-medicated (home) birth or a birth with an epidural (or something in between). We provide support and guidance that suits you and your childbirth journey with expert, compassionate care during your pregnancy, delivery, birth and beyond.
"Our greatest wish is that during this journey you feel supported, heard and understood and that you have the faith and confidence to give birth the way you desire – surrounded by support".
Who is a doula for?
Everybody! Whether you give birth alone or with your (birth) partner. It is important that you get the support you need.

Those who feel overwhelmed, stressed or unsure where to start.

Those who want to feel ready and confident for labor and birth.
Those who are willing to put in the time to properly prepare for labor, birth and parenthood.​
What are the benefits of a doula?
Reduced anxiety, stress and anxiety.
A more positive, healthier birth memory.
More chance of vaginal delivery.
Shorter delivery.
Less chance of medical interventions.
Less use of vacuum/tweezers.
A more positive, healthier birth memory.
It has been proven in various scientific studies that the presence of a doula speeds up the delivery and that it involves significantly fewer medical interventions!
A doula guides the pregnancy process up to and including the first period after birth. Every pregnant woman has different wishes and needs and that's where the doula fits Vanessa of Flower her method.
We start with a no-obligation introductory meeting via zoom or in person, to see if it clicks and we make an inventory of your wishes, and you receive information about what a doula can do exactly. If you have a partner, it is important that he/she is present during the conversation.
From the moment of contact until the birth, doula Vanessa or Fleur is available for questions, updates or even just someone to talk to about your pregnancy/delivery.
Before your 37th week we plan 3 appointments, so that you are well informed about all the main issues in your country of birth and we go deeper where necessary or desired. In addition, you can participate in our postpartum prep from week 25.
From 37 weeks into your pregnancy, Vanessa or Fleur will be available to support you wherever you are, to help you with the delivery, to know when to go to the hospital (if desired), to help and support you and your partner during your labor and birth. She will stay until after you give birth, when you and your partner are a bit familiar and landed.
During the maternity period, she comes by 2 more times and there is a concluding conversation.
If you have wishes and/or needs that differ from those described above, that is of course no problem, additional additions or adjustments are always possible.
A doula is a permanent and familiar face during your birth. Her support is emotional, spiritual and educational, and it starts during your pregnancy. In this way, a doula supplements modern care.
You can perhaps best compare the role of a doula with a good friend, a guardian angel, who is aware of all your wishes and who is with you in silence. You are learning to give birth to your child out of love and trust. And you are guided with much love on your own path through homeland.
You are often alone with your partner in those first hours of childbirth. Your midwife will come to check on your progress and then leave you alone again. A doula is there to fill that gap. She guides you and your partner through all stages of the birth. Even when you want to go to the hospital or maybe because of a medical indication, the doula will accompany you. And such a familiar face is nice, because in many cases your obstetrician does not come along and the gynecologist takes over the medical responsibility.
As a doula she is there, but also not, she likes to shine in the background during the birth. You and your partner are in the lead! A doula holds your hand, massages the mother, offers suggestions for postures, movements or relaxation exercises, is someone with whom you can share what is really going on inside you, encourage you and give practical tips. She will encourage you to make your own choices as clear as possible, so that your delivery is not at the expense of your own strength and direction. She creates a space in which you feel safe and heard, so that you can relax. Ze supports you both emotionally and communicatively. You are at your most vulnerable during childbirth and it is important that you feel comfortable and can completely surrender to the delivery.
But she is also there for the father or partner. If there is a partner at the birth, she has an important role, she is not there to take that place, but to connect you. Watching the woman you love sweat during childbirth can be quite stressful for a partner. Not only do we flawlessly pick up feelings of fear, stress or tension in others, we often also subconsciously adopt those feelings. A relaxed partner is a relaxed mother and vice versa. The purpose of the conversations we have with each other prior to the birth is that you look forward to the birth with love, trust and perhaps even pleasure.so that you experience the birth together as the miracle it is.
And last but not least, we believe that we women should inspire each other by telling positive birth stories. Mindset is everything! You don't have to give birth with fear, love and trust can predominate. Confidence in your body and with confidence in your (own) delivery process.
Feel fully bundled with all of our expertise and experience we have to offer!
This Doula package consists of:
Free introductory meeting with the (birth) partner.
3 prenatal visits at the pregnant woman's home, with the (birth) partner.
Lots of useful information and support including; we work together on preference, fear/direction, strength/relaxation, expectations and wishes.
During the home sessions you will receive movement suggestions

(rebozo methods), massage/pressure techniques and breathing techniques.

In 1 session the Spinning Babies parent class come offer.
Mindfulness Giving Birth techniques (when desired or necessary).

Postpartum Prep workshop from week 25.

Unlimited phone/app support between 9.00am and 17.00pm.

Use of Tens from week 37.

On call from week 37 until your delivery, I am available 24/7.

Continuous support during labor & birth from the moment it is needed.

2 postpartum visit; discussion, help, massage and a birth report.
Vansi's Essentials (nice stuff to support you).
And… love, inspiration, hugs, warmth, positivity and much more are free and are always ready to spoil you and offer support where necessary.
For this doula package you pay €1550,- To be paid in parts in consultation, total amount paid for week 36.
Studio Vansi is connected bij the Association of Yoga Teachers in the Netherlands, member of the European Yoga Union and studio Vansi has an AGB code and is therefore nationally registered with the health insurers as a recognized healthcare provider. As a result, many health insurers reimburse in whole or in part the costs incurred for participation in, among other things, our doula service.
You usually need additional insurance for reimbursement. It differs per supplementary insurance what and how much you will be reimbursed. For questions about reimbursement, it is best to contact your insurer directly. your partner may also receive compensation!