Luxurious, informative & relaxing weekend, especially for the upcoming mama'S.
Yoga & mindfulness, preparation for childbirth and birth, relaxation, rest, nature and time for you!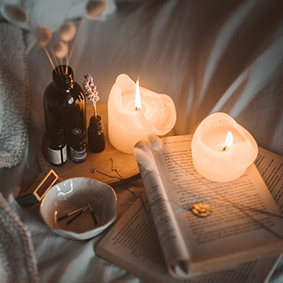 Do you want with Confidence,

Rest, knowledge & directing gave birth?
During this pregnancy retreat you can immerse yourself in the world of pregnancy together with other pregnant women. Relax and unwind at the same time at this unique location in Zeeland. Far away from the crowds, reflect on this special phase in your life.
You enjoy relaxed yoga and mindfulness classes especially aimed at your pregnancy and childbirth. You prepare for what is to come with informative workshops; you will learn tools and tips so that you can face the birth with confidence.
In addition, we are in a beautiful area, which invites you to take a walk to the beach or Domburg. Or enjoy a relaxing (pregnancy) massage, the luxurious indoor swimming pool and the sauna during your stay. Experience this weekend specially tailored for you, fully catered for with nice rooms and healthy & tasty food!
The weekend includes;
Two nights in a nice room based on 2 persons, including private bathroom.
Fully catered meals (with vegetarian options). In between, healthy snacks, fruit and tea are at your disposal.
Professional guidance from experienced pregnancy teachers, trained in pre- and postnatal yoga, Bliss Baby yoga, Birthlight-, Spinning Babies method, Mindfulness Childbirth en Doula guidance.
Yoga classes where relaxation & mindfulness are central and to promote flexibility/flexibility and conscious pregnancy.
Two different workshops with the theme; How are you well prepared for the birth of your little one and beyond?
On Saturday evening there is a sharing mama Circle and then a nice film about this theme.
Indoor swimming pool and sauna.
Made beds & towels and goodie bag.
Optional to book
A special relaxing pregnancy massage.
Friday
We welcome you from 17.00 pm. At around 18.30 pm we sit down at the table and get to know each other while enjoying a delicious home-cooked vegetarian meal. After dinner you will have some time to yourself so that you can settle down in your room and on the spot. Then we come together in the yoga room for a further acquaintance and a deep relaxation where you can leave all daily activities behind.
Saturday
We start with a prenatal yoga class with deep relaxation and rest. After class we enjoy a delicious breakfast, after which you are free to do as you please; you can laze around, read a book, take a walk, swim, go to the sauna or a wonderful relaxation massage. Enjoy the place and the beautiful surroundings and let yourself be invited to enjoy it and to relax and contemplate.
A delicious lunch will be waiting for you around 13 pm. After lunch we continue with the afternoon program and you can participate in the workshop to prepare for your birth. After which you have some time for yourself or with other upcoming mamato be together.
At 18,30 we enjoy dinner together and afterwards we will watch a beautiful and inspiring movie and talk about it in the sharing mama circle. There is room for everything that is going on with you!
Sunday
We start again with a prenatal yoga class with deep relaxation and rest, followed by a delicious extensive breakfast. Then we will take a nice walk in the beautiful nature, part of which takes place in silence. If you prefer not to walk, you can also choose to take time for yourself.
Around 13.00 pm we enjoy a delicious fresh lunch. After lunch there is another workshop to prepare for your delivery, birth and the 4th trimester.
Around 16.00 pm we will close the retreat together with a sharing circle. Then you have some time to pack your things. We say goodbye to each other at 16.30 p.m.
The pregnancy retreat weekend consists of;
Weekend from Friday 3 April to Sunday 5 April
Special for pregnant women from 20 weeks to 36 weeks of pregnancy.
Rate based on a 2-person room €449. For a private room €649.
bookable; Relaxed pregnancy massage € 65.