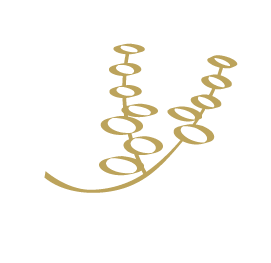 OSTEOPATHS
www.osteopathy-ivotrouw.nl Osteopath for pregnant, babies and mothers with complaints in Voorburg and The Hague.
https://www.osteopaatfranklin.nl Osteopathy for pregnancy complaints in Voorburg and The Hague.
pelvis PHYSIOTHERAPY
https://www.perinatalphysio.com Specializes in pregnancy complaints.
https://fysio-scheveningen.nl For Pelvic pain, diastasis recti rehabilitation, low back complaints.
www.bekkentherapie.nl For pelvic pain problems; info, exercises and specialists.
https://fysiotherapiedevilee.nl/specialisaties/bekken-fysiotherapie/ Pelvic specialist in The Hague Benoorderhout.
https://www.fysiotherapietransvaal.nl/zwangerschapsklachten.htm Pelvic specialist in The Hague south (Oostbroek).
https://www.fysiomariahoeve.nl/ Pelvic therapy in Mariahoeve/Voorburg.
CHIROPRACTION / ACUPUNCTURE / CRANIO SACRAL / HYPNOTHERAPY
https://chiropractiewassenaar.nl/zwangerschap/ Chiropractic for pregnant and babies in Wassenaar.
https://www.kido-centrum.nl/voor-vrouwen/ Acupuncture and shiatsu treatments during pregnancy.
https://www.verloskundige-praktijk-mundo.nl/nl/praktijk/acupunctuur Acupuncture treatments for a better birth outcome and recovery.
https://www.iriscraniosacraal.nl/in-verwachting.html Craniosacral treatment for nausea, hormones, etc. during pregnancy.
https://www.haagreflex.nl/zwangerschap-reflexzonetherapie-den-haag/ Including moxa therapy, for breech presentation.
https://www.hypnodenhaag.nl/ For example for intestinal complaints during and after your pregnancy.
MASSAGE / MYOFASCIAL RELEASE
https://www.pachamamabalance.nl/ Pregnancy massage.
Myofascial Release Therapy Helps relieve high tension in the pelvis, but also emotions, fears (Rotterdam).
https://fasciaflow.nl/ Fascia massage to relax and hydrate the connective tissue, so that space is created for the baby in the womb.
LACTATIST
https://mamavitaal.nl Breastfeeding Center; consultation and courses.
www.haagseborstvoedingsgroep.com Breastfeeding meetings, lactation consultant, workshops.
http://www.borstvoeding.nl/ Collaborative breastfeeding organization
HOLISTIC HELP
http://www.fromwombtoworld.com/ Birth consultations.
www.homeopaat-wassenaar.nl For complaints during pregnancy, after childbirth and for your baby.
YOUR RIGHTS AND CARE
http://geboortebeweging.nl/ Birth Movement "Birth Movement" is a network of birth professionals and parents who are passionate about supporting families. They assist them with information to have the freedom to give birth how, where and with whom they want
https://enca-nederland.nl/ The European Network of Childbirth Associations. Network working in the broad field of care around birth.
PSYCHOLOGICAL ASSISTANCE
https://eve-denhaag.com/ For women (and their partners) seeking psychological help and coaching.
http://www.femme-coaching.nl/ Coaching for women in the form of individual psychosocial guidance.
DOULA
obstetrician
https://deverloskundige.nl/ Informative site for your pregnancy and childbirth.
TIPS FOR PREGNANCY BOOKS
Mindful Birth – Nancy Bardacke (US)
'Mindful birth' applies the power of the increasingly well-known mindfulness training to pregnancy and childbirth. American obstetrician Nancy Bardacke provides insights and information about mindfulness, meditation techniques, yoga exercises and pain management. I would definitely recommend this book if you are a bit anxious about childbirth or are plagued by anxious thoughts during your pregnancy. Mindfulness helps you experience and appreciate your pregnancy and delivery in this moment.
Free Birth – Anna Myrte Korteweg
Despite the somewhat critical view of the author/doula on Dutch hospitals and obstetrics, this book provides a nice overview of what you can do and experience yourself in the field of natural birth. From a holistic obstetrician to a lotus birth; everything comes along.
Yoga for Pregnancy, Birth and Beyond – Francoise Freedman (UK in English)
This book, written by Birthlight UK founder and my teacher Francoise Freedman, contains step-by-step yoga poses, relaxation and breathing exercises specially adapted for each trimester of pregnancy.
Giving birth on its own – Wendy Schouten
I personally find part 3 of this book (The Golden Tips for a natural childbirth) very strong. Fortunately, this is a large part of the book (the earlier parts are accounts of her own experiences during her four deliveries).oetter.nl/