 1 day pregnancy retreat
Sunday 15 October 2023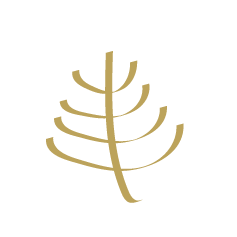 During this pregnancy retreat you can immerse yourself in the world of being pregnant together with other pregnant women. And at the same time relax and unwind in this unique place. Away from the hustle and bustle and reflect on this special phase in your life.
You enjoy relaxed yoga and mindfulness specifically aimed at your pregnancy and childbirth. You prepare for what is to come through exercises, breath and affirmations, so that you can face your delivery with confidence and peace. In addition, we are located in a beautiful and unique place in the middle of the Randstad.
Experience this relaxing retreat specially tailored for you, fully catered for with a healthy & tasty lunch!
Fully catered day for pregnant mama'S.

Qualitative and relaxed prenatal yoga & mindfulness where movement, balance and conscious pregnancy are central.

Visualization breathing exercises aimed at pregnancy and childbirth.

Manifest & Affirm.

Nice relaxation massage.
A positive pregnancy in preparation for childbirth.
Blessing way ceremony.
Nice & inspiring location, overlooking the water.

Fully catered lunch (vegan) and healthy snacks, water and tea are available as a snack.
Sunday 15 October 2023
We will welcome you between 9.30 and 10.00 am and get to know each other while enjoying a delicious cup of tea. Then we will do a prenatal yoga mindfulness class together, where you can leave all daily activities behind.
The lesson continues with a short break, after which we continue with visualization breathing exercises around your pregnancy and childbirth.
After class we enjoy a delicious lunch. Where you have some time to do what you want; relax, take a walk along the water or socialize with other pregnant women.
After lunch we will continue manifesting/affirming in preparation for your delivery. Followed by a short break, after which we continue with a Blessingway ceremony including massage and yoga nidra.
Around 16.30 pm we close the retreat together with a sharing circle. Then you have some time to pack your things and we say goodbye to each other around 17.00 p.m.
Yoga & mindfulness, preparation for childbirth and birth, relaxation, rest and time for yourself!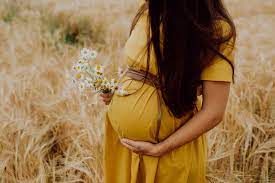 We are Vanessa and Ilonka and have been giving prenatal yoga, coaching and various courses and workshops around pregnancy and birth for many years. We both have a strong love and affinity for helping pregnant women during this special phase of their livesleiden. We are ourselves mamaof 2 and 3 children respectively.
You will receive professional guidance from us with years of experience and training in pre- and postnatal yoga, perinatal coaching, respiratory therapy, Bliss Baby Yoga, Birthlight, Spinning Babies, Mindfulness Childbirth, Doula guidance.
In the province of South Holland, in the middle of the Randstad you will find this unique, nice and beautiful place called *Buitenhuis.
The day will take place in one of the super nice and inspiring spaces of Buitenhuis, where you can participate in this wonderful retreat overlooking the water.
Enjoy the place and surroundings and let yourself be invited to relax and reflect.
A moment to meet your pregnant self/baby and each other and be inspired and deepen insights.
*Cottage | J. Pellenbargweg 2 in Valkenburg | Free parking!
Completely unburdened pregnancy retreat on Sunday, October 15, 2023.

Special for pregnant mamaParticipate from your 2nd trimester (also for giving birth before mamas).
Rate includes a fully arranged day for €169.
If you come with a pregnant friend, you pay €310 together.
Do you want to give birth with Confidence, Rest & Relaxation?
Treat yourself to this luxurious, relaxing & inspiring fully catered day, especially for pregnant women mama'S.